Fred C. Aartsen
+31 180 432 690
Martin Groenendijk
+31 153 611 570
Ted van Breugel
+31 184 669 161
Dennis Hoekman
+31 102 182 406
You are in:
Home page

Inspection & prevention projects
Inspection & prevention projects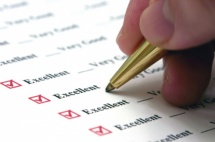 Inventing of precautionary measures, is to be considered our second nature.

Since the beginning of the nineties we are performing prevention projects in order to reduce damage and to ensure the quality of commodities in transit, respectively to improve the quality of same commodities in general. We advise parties interested in the cargo, carriers, hauliers, assureds and/or insurance-brokers/ cargo-underwriters with respect to preventive/precautionary measures to be taken.

In association with nautical specialists as well as with support of laboratories we have caused awareness under all parties concerned with respect to the ocean-transport of groundnut kernels and other oil containing seeds. In connection herewith we have assisted several exporters/importers with our knowledge and visited numerous plants during many years in the northern provinces of China (provinces Shandong, Liaoning and Hebei). Hereafter follows a couple examples of the impact of our cooperation with the several parties;

[li]Exporters and importers chartered motor-vessels in consultation between the nautical - and cargo concerned specialists;[/li]
[li]Recommendations on manner of stowage on board of conventional motor-vessels (distinction concerning shipment in warmer and colder times period) had been adapted;[/li]
[li]Applying ventilation on basis of measuring the dew points as well as of recording of the several values had more and more properly registered and had become standard rule, also regarding shipments where we were not involved;[/li]
[li]A different sailing-route had been introduced in order avoid the tropics as much as possible (through the Panama-channel).[/li]

Also with respect to flower bulbs and cut-flowers we are involved with projects in China in order to improve the quality of grown flowers in combination with energy saving measures. This concept was invented in association with cooling-specialists and experts in the field of growing bulbs and cut-flowers.

In the field of food - and non food products we are continuously busy to invent preventive measures in order to mitigate losses, respectively safeguarding or even improving the quality of the product/commodity involved.

With respect to all our activities the NIVRE terms of delivery are applicable, which terms of delivery can be downloaded with following link.